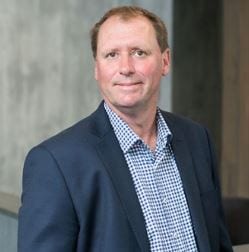 ---
Personal Profile:
I am a forward focused Accountant wanting to build on my experience in succession planning, business valuations and business development. My core skills of compliance and reporting, budgeting, cash flow forecasting and process design have evolved to the degree that I can now be your trusted business advisor and contribute to your success.
Advisory Roles:
Advisory Board Member
Interested in:
Charity/Community, Council Controlled Organisation, Government Sector, Private Company
Key Skils:
Compliance and Risk, Finance, General Management, Human Resources, Strategy & Planning
Experience:
Sports/Recreation,Community/Social Assistance,Health/Medical/Pharmacy,Primary Industry,Professional Services
Interests:

Qualifications:
University of Otago, Dunedin, New Zealand Bachelor of Commerce (Hons) Majoring in Accounting First Class Honours Academic Article published in Accounting Auditing and Accountability Journal Some determinants of social and environmental disclosures in New Zealand companies.
Affiliations:
New Zealand Institute of Chartered Accountants (NZICA) Chartered Accountant (CA)