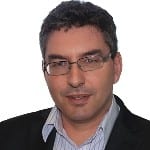 ---
Personal Profile:
A highly accomplished 9 year Chief Executive in local government who can lead or support a team in complex and multi-stakeholder projects. Brings top contacts, is nationally recognised in tourism, regional economic development, and council change management. An international public speaker in the field of community empowerment. Broadly experienced, talented, energetic and strategic board member.
Advisory Roles:
Advisory Board Chair, Advisory Board Member
Interested in:
Charity/Community, Council Controlled Organisation, Government Sector, Listed Company, Private Company
Key Skils:
Compliance and Risk, Finance, General Management, Governance, Sales/Marketing, Strategy & Planning
Experience:
Sports/Recreation,Community/Social Assistance,Hospitality/Tourism,Professional Services
Interests:
Speaks Arabic
Qualifications:
S MBA (Distinction). I won the award for best equal MBA from MIT (Southern Cross Uni Aus.) in 2009.
M.Sc. (Honours) Geography. Canterbury University. 1990. .
B.Sc. Geography and Psychology. Canterbury University. 1988.
Affiliations: