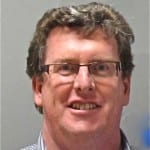 Matt Bliss 
---
Email: mattb@cadpartners.biz    Website:
Skype:      Linkedin: nz.linkedin.com/pub/matt-bliss/43/824/92a
Company: CAD Partners
---
Personal Profile:
To help business owners maximise their businesses potential and to achieve their business and lifestyle goals. To be their expert in all aspects of financial control and empower them to understand every aspect of their businesses financials, by implementing effective systems and providing visibility of KPI's that drive their business, and then working with them to make effective business decisions to make positive change. Background Matt has extensive experience in Financial and Business Management from various roles in the corporate sector, owning his own businesses, and helping small and medium size businesses in New Zealand, since 1987. At the start of his career in one of the big 6 accounting firms, he gained good ground level knowledge of practical accounting issues, and his roles since then in larger corporates and smaller privately owned businesses, as given him a unique ability to see how things can be improved, and finding the right solutions for the problems at hand. CAD Partners / CFO On-Call Experience Matt started his business with CAD Partners / CFO On Call in February 2006, and during his time here has worked with many clients of various sizes and as encountered most problems a business can have. He has been very successful in providing the right solutions to solve these problems and move businesses forward. Matt has worked effectively with all levels of staff in an organisation, creating rapport and providing support to make people feel at ease with the inevitable change that comes with fixing things or making business improvements. He has dealt effectively with Board Chairs, CEO's, Tax Accountants, Administrative staff and managers, IT Staff, Bookkeepers, service staff, professional staff, tradesmen, business owners and their partners, and external business consultants.
Advisory Roles:
Advisory Board Chair, Advisory Board Member
Interested in:
Charity/Community, Council Controlled Organisation, Government Sector, Listed Company, Private Company
Key Skils:
General Management, Governance, IT
Experience:
IT/Telecommunications,Manufacturing,Professional Services,Retail,Logistics
Interests:

Qualifications:
Bachelor of Business Studies in Finance and Accounting at Massey University
Affiliations:
New Zealand Institute of Chartered Accountants (CA)