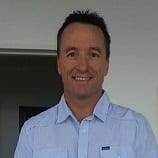 ---
Personal Profile:
Paul is the Managing Director of Business Tree Consulting formed in 2017. Graduating from The University of Auckland Executive MBA programme and a member of the International Coaching Federation (ICF). Recognising expertise in facilitating strategic planning, risk management in business and building high performing teams to help create meaningful progress with complex challenges. His personal leadership experience enhances his coaching, consulting and leadership development having successfully started, operated, grown, sold and consulted businesses in the USA and internationally. Paul returned to New Zealand in 2013 working with local companies in a coaching and consulting capacity giving him hands-on experience to understand local businesses. Now, he enjoys sharing what he has learned and experienced, with clients both locally and internationally who are concerned about their business and future of their company. Offering real world experience from various environments and cultures, along with an understanding of owner's risk and challenges faced by businesses seeking to get established, grow, innovate and internationalise. Backed up by 20 plus years' experience and ongoing education in business and coaching, Paul provides practical strategies for moving forward with confidence. Areas of expertise – coaching and consulting; business advice, planning and support; strategic planning; team building; sales and marketing; buying and selling businesses; business model generation and general business administration; along with outside or external CEO leadership and advisory board advice.
Advisory Roles:
Advisory Board Chair, Advisory Board Member
Interested in:
Private Company,Other
Key Skils:
Compliance and Risk, Finance, General Management, Governance, Human Resources, Sales/Marketing, Strategy & Planning, Succession/Transition Planning
Experience:
Sports/Recreation,Primary Industry,Real Estate/Property,Venture Capital/Private Equity
Interests:
Family, Rugby, Cricket, Skiing/Snowboarding, Boating, Fishing/Diving, Outdoor Activities.
Qualifications:
Executive MBA, Dip. Tech (Civil), NZCE (Civil), ICF Coach Accredited
Affiliations:
The University of Auckland Alumni, since 2015, Business Mentors New Zealand, since 2016, International Coach Federation (ICF), since 2018.