The New York Analyst, the Farm Station and the Advisory Board
Anders Crofoot moved his family to New Zealand from New York 15 years ago to farm Castlepoint Station, in the Wairarapa and immediately created an Advisory Board.
"It's not that that sort of thing wasn't being done," he says, "more that they were doing it because they wanted to – not because the bank told them to."
As reported in Friday's National Business Review print edition, the country's large, complex farms are more frequently appointing boards to oversee their governance as the agricultural sector grapples with high debt and the need for external capital.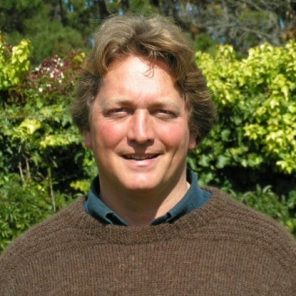 Advisory Boards Gaining Popularity
"The trend is understandable. As farm businesses get bigger, and they're dealing with more funds and they get more and more complex, it's really just sound business practice. As somebody once explained to me many years ago, by having somebody else, everybody has a boss. If you don't want to take responsibility for the decision it's a bloody easy way to pass the buck. Even if you own the company you have to report to your board." said Mr Crofoot – now a Federated Farmers national board member.
Good governance takes on greater meaning as farm debt grows. According to the Reserve Bank's latest figures, agricultural debt has ballooned to $50.7 billion – double the May 2005 figure and $3.35 billion more than when the high-profile Crafar Farms went into receivership in October 2009.
Mr Crofoot is a former New Yorker with a double degree in computer science and psychology, who worked with offshore funds as a quantitative analyst for a financial services company. That's a far cry from Castlepoint – which is spread over 3700ha, and has 20,000 sheep and 1000 cattle. (Sheep represent about 75% of its income, he says, with about half of that, lambs. It's a breeding property – they don't finish their own lambs.)
Sounding Board
The Crofoots' advisory board – a rung down on the governance ladder from formal directors – was cobbled together from their original advisers from the sale. "It has been a great sounding board," he says.
"If you think your brand new way of spending a bunch of money is a brilliant idea … if they're questioning you then you really want to think twice about it. We've always found it quite useful."
"Early on it was an added expense," he says, but considering they didn't grow up in New Zealand they felt it was part of their education. "In saying that, some ideas which have been questioned by the board have gone quite well," he says.
"We greatly enjoy needling them and saying, 'What a terrible idea!'"
The board has changed with the company's needs. There was a custodial role, in case of the death of Mr Crofoot and his wife Emily, and now their children sit on the board. The board used to meet quarterly but now convenes twice a year.
"Very early on it had quite an operational focus, while we were getting our feet under us and figuring out who we could rely on and, basically, by having several farm advisers on it you could run any new reports by them – giving it the once over to make sure you were getting good information. As we became more and more comfortable and got up to speed that became less of an issue and we shifted around to much more of a strategic focus these days."
Mr Crofoot says fundamentally a board introduces discipline – at the very least regular board meetings force farmers to get their accounts in order. It's also another set of eyes for considering new ideas.
"It's just a level of professionalism that is coming in, over time."
As reported in the NBR print edition, PPB Advisory (NZ) managing director David Webb suggests banks' attitudes are changing and now they are putting pressure on farmers to obtain equity rather than increase their loans. Offshore interest in farms is increasing, with the Crafar Farms being bought by Chinese company Shanghai Pengxin and Swedish pension fund Forsta AP-fondens paying about $60 million for eight Waikato dairy farms formerly owned by NBR Rich Lister Graeme Hart.