Advisory Boards NZ Services
Whether you're a Business Owner or an Advisor, we offer a range services to support you in your journey with Advisory Boards. We offer everything from helpful resources and one-on-one coaching, to webinars and workshops.
To support our goal of raising the profile of Advisory Boards in New Zealand, we also facilitate networking events across the country. This helps connect both Business Owners and Advisors with one another to meet people who are just as passionate about New Zealand business as we are.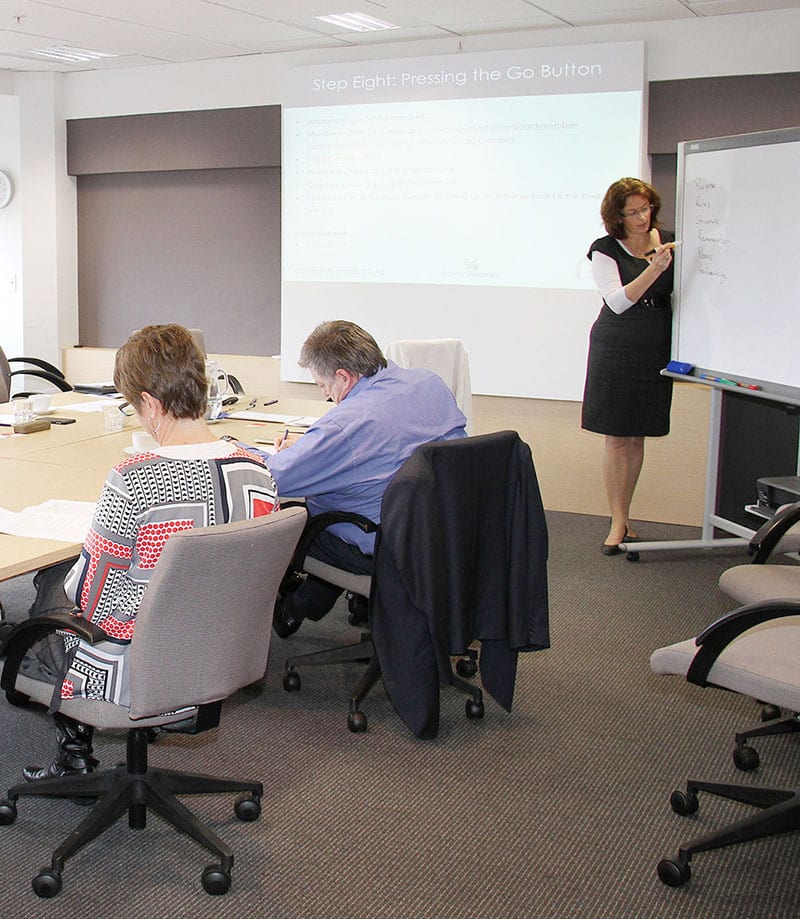 Coaching
We offer a range of coaching options to suit you and your business needs.
Whether you need a one-off coaching session, a six month coaching progamme or some half day coaching sessions, we can help.
As an NZTE Approved Service Provider under the Capability Voucher Scheme, some funding may be available. Ask us for more information.
Connect with Advisory Board Members
Advisory Boards NZ provides Business Owners with the only dedicated register of Advisory Board members. New Advisory Board members are registering every week. It also costs you nothing to contact them directly. We also have a selected group of Certified Advisors who have received training through Advisory Boards NZ.
Training and Events
Advisory Boards NZ runs training events throughout the country and through online webinars. Hundreds of business people have already benefited from our training and many are making an Advisory Board a valuable part of their business. See our upcoming training and events in your area. If you have already completed one of our training events, you can now apply to become a Certified Advisor.